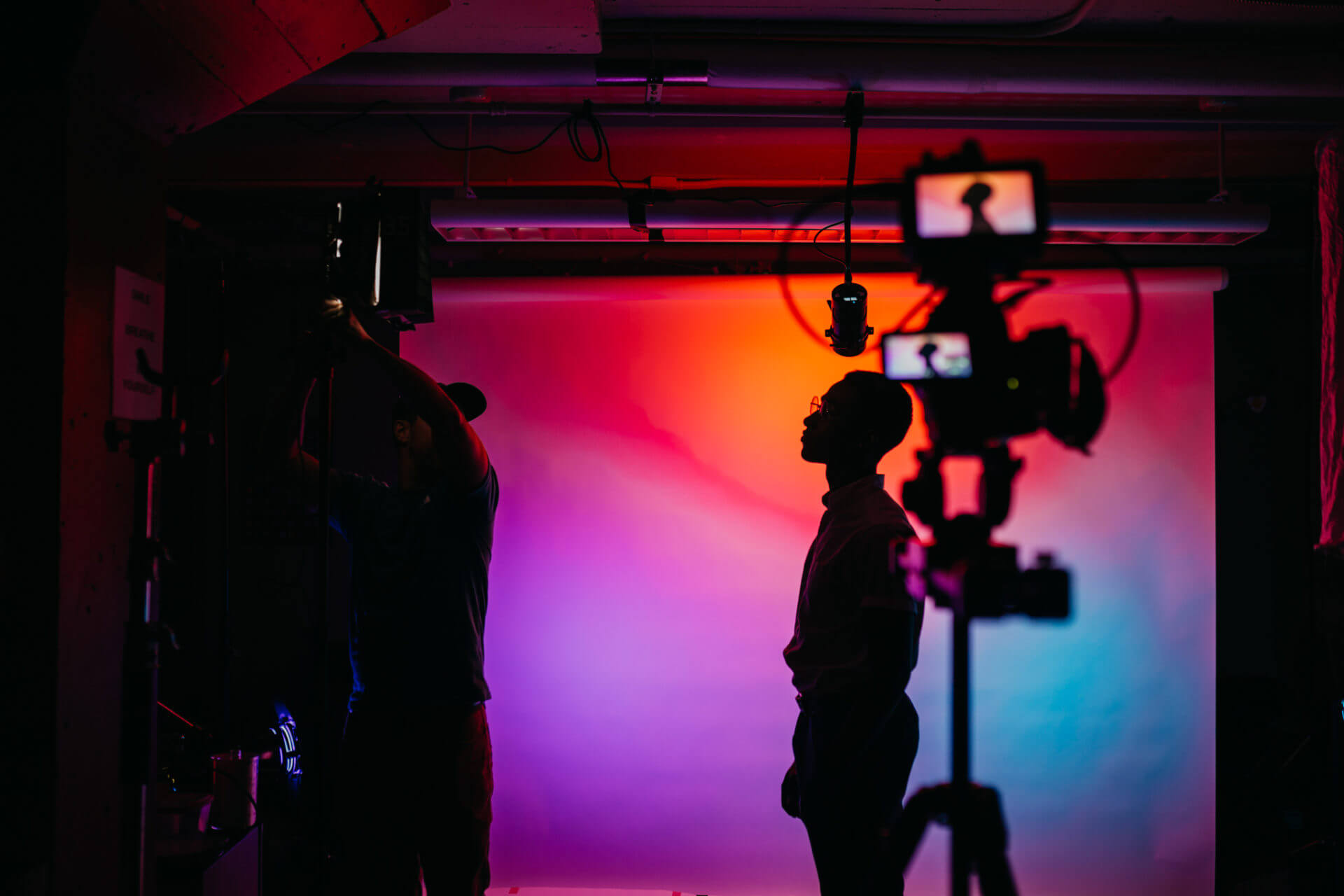 Video marketing has become a must have for businesses who want to stay competitive, especially online. But taking that first plunge that is investing in a high quality video can be overwhelming. Many facing this daunting task will seek out ways to save money on their video project, hiring an amateur to make it for them. This may seem to be a fiscally responsible thing to do when facing new marketing territory, but consider this: what are the risks of releasing an ad that looks unprofessional? You don't want a video that paints your company as one that skimps on or doesn't recognize quality — you want your brand to shine like a gem! If you're still doubting that hiring a production company is the way to go, here are some reasons that will help put your hesitations to rest.
1. Amateur videographers can make your business look amateur
Yes, quality cameras are easier to own than ever before, and this can make it tempting to enlist a friend or an existing employee to put your promo together instead. If you are thinking of doing this, though, be wary of the chance that it could actually make your company or goods look amateur. Just having a video isn't the whole game in video marketing — having a professional video that evokes trust in your company is the ultimate goal. A professional production company is going to be able to know what makes a video look and sound professional. Quality in footage, lighting, composition, audio, music, editing, on-screen talent, and scripting are more difficult to do well than you might think. So, having someone without experience try to tackle these components can translate into a difficult, time-sucking project that may not even be worth the smaller price tag (especially if the end result isn't up to snuff). 
2. Production companies have access to a team of employees,
expert contractors, and quality assets.
Those many components to a good video are not easy to tackle as one person, particularly if that one person has little know how. A professional production company will either have specialized team members for each task, or know a trusted, quality contractor to fill in any gaps. Additionally, high quality, royalty-free assets like music, graphics, or stock footage are something that a production company will have more access to than the average person (and they'll know how to purchase the correct licenses for them!).
3. Amateurs won't have the variety of equipment (or backup equipment)
that a production company will.
You may have access to a decent camera, but do you have 2? Or 3? What about batteries and chargers? Tripods? Lenses? SD Cards? Lights? Light Stands? Audio Gear? You get the picture. An amateur is not likely to have even a fraction of this gear, let alone redundant options should something go awry. You may be thinking, "I don't need anything fancy," but the truth is that one camera can barely get you to a usable video, let alone anything close to "fancy." Here's an example: If you were to film an interview on one camera it would mean you wouldn't be able to cut to a different angle, which ultimately means you couldn't cut out mistakes, awkward pauses, or long-winded answers. An awkward, droning interview certainly isn't "fancy," but it isn't something people are going to want to watch either.
4. Production companies are used to deadlines
Video endeavors are already a long process; from conceptualizing and scripting, logistics and production, to editing and revisions, a production with no delays can still take months. A professional production company will save you time by already knowing how to do the (entire) job, in addition to being contractually obligated to give you the finished product by an agreed upon deadline. If time is money, then a quality video delivered on-time is the best use of it.
5. Production companies are familiar with advertising
Lastly, and perhaps most importantly, production companies are well-versed in advertising — both in its fundamentals and its trends. A professional scriptwriter will best know how to appeal to your target clientele with an engaging script that cuts out the chaff. A professional videographer will know how to do product shots in the most advantageous way possible. Professional on-screen talent (directed by a professional director to boot) will know how to strike the right tone for your audience. These professionals can be trusted to not only recognize what makes a good advertisement, but also how to create one. And any shrewd business owner will appreciate that a quality product that achieves its objectives is a much better investment than a DIY product that only gets a fraction of the way there.