Written by Creative Director, Merry Fidler
We all need different things to help us focus. For example, Chris, our animator, can only focus while wearing a breakfast-themed shirt. Ben, our CEO, likes to listen to metalcore loudly enough to make the office walls shudder. Ian, our DP, is a redhead, so he probably does witchcraft. As for me, my tasks involve a lot of deep contemplation, i.e., staring at the gas station across the street, eating candy, and writhing on the floor.
The Enten headphones from Neurable don't offer a "one size fits all" strategy for users to improve focus, which may be the most alluring part about them. Yes, the nuts and bolts of Enten's features sound flashy and sci-fi — EEG sensors woven into the ear cuffs, fancy algorithms, brain-computer interfaces. But what Neurable unlocks is simple: the ability to understand your own mind using actual data. With Enten, all you have to do to improve focus is tap into what already works for you. In other words, Enten doesn't tell you what you should do to focus; it tells you what you already do to focus, using actual scientific data to back it up.
Neurable was referred to us through Russell Marketing, a Brooklyn-based marketing agency with expertise in product launches. For that team to charge us with making a video for the next big thing in tech was a significant task, but one we were game to take on. Before we knew it, we were flying head-first into a crash course on neuroscience and neurotech. After staring at neuroscience copy for a good while, our faces have permanently frozen like this.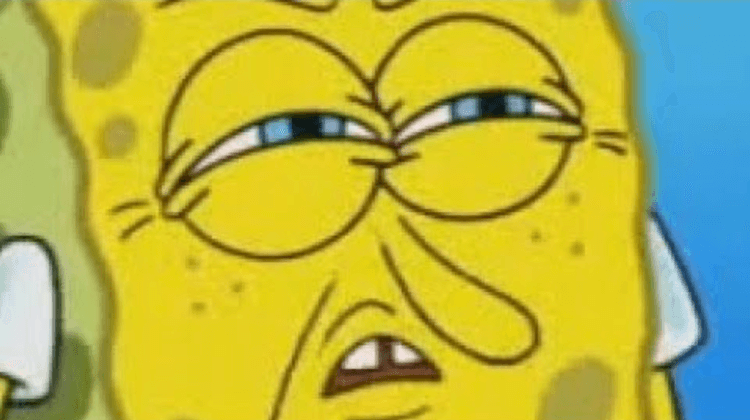 Though we are still only .05% of the way to becoming neuroscientists ourselves, know this much: we LOVE learning whatever we need to, not only so we can write good scripts but also so we can appreciate the product and its makers as much as possible. Plus, all of this learning allows me to push my glasses down my nose and say, "Well, actually…" whenever one of these topics comes up at a party, which everyone really appreciates.
Our shoot for Neurable consisted of one day in our studio for product shots and two days on location. We wanted to show a couple of different types of users so people would get the sense of how the technology could help anyone, left-brained, right-brained, harebrained. Filming on the first two days went really well, but I got my first stomach bug in 14 whole years the day before the last shoot. I kept count because it's impressive, thank you. This third shoot day was the most complex in terms of set design, and I was also supposed to direct it, both difficult things to do while lying in the ER. I trust our team, but I can, at times, fall into the misconception that the world will go down in flames should I fail to show up. I'm pleased to report this is not the case; our team very much keeps the world spinning no matter what. What you get with a production company like Double Jump Media is a well-rounded group that does a lot of careful planning from the beginning; that way, neither snow nor rain nor heat nor bed-stricken director stays us from the swift completion of your video.
After a long production for a product we really believe in, we were anxious to send that first draft. We only send videos we're proud of, but we care a lot, so we can't help but wait nervously for what our clients have to say. The first response we got was from a Neurable co-founder: "That sh*t is fire!"
Now, we are all sitting here with our matching tattoos of that quote, eagerly awaiting the arrival of our own Enten headphones. Neurable's IndieGoGo campaign fully funded in about 30 minutes and went on to raise $224,431. That's over 8x their initial goal. I guess that sh*t really is fire.
Are you about to launch a tech product but want a video team that will love it as tenderly as you do? Check out our site and fill out our contact form to learn more about how we can help.