Recently, our friends over at Biovante asked us to create a national brand spot for them to air during Corn Warriors on RFD TV, and how could we pass up two of our favorite things: corn, and being warriors?! Biovante is a biologicals company based in southeast Missouri that helps farmers large and small yield their best results possible. The main goal of the commercial was to convey Biovante's commitment to their customers and their understanding of the hard work farmers pour into their crops.
The casting call for our farmer probably sparked the most submissions we've ever had for any project (the perks of shooting in SW Missouri!). We ended up picking George Cron for the part. We'd worked with George before and knew he was not only incredibly comfortable on screen and looked the part, but that he was also game for most anything we could throw at him, including having him drive his pickup across a corn field. Speaking of…
Even though our actual farmer, Kip, was knee-deep in the middle of harvesting, he was kind enough to give our Producer Ben and Director Merry a ride in his incredibly grand combines. It's safe to say that neither of them have or ever will ride in a land vehicle that expensive or high tech ever again.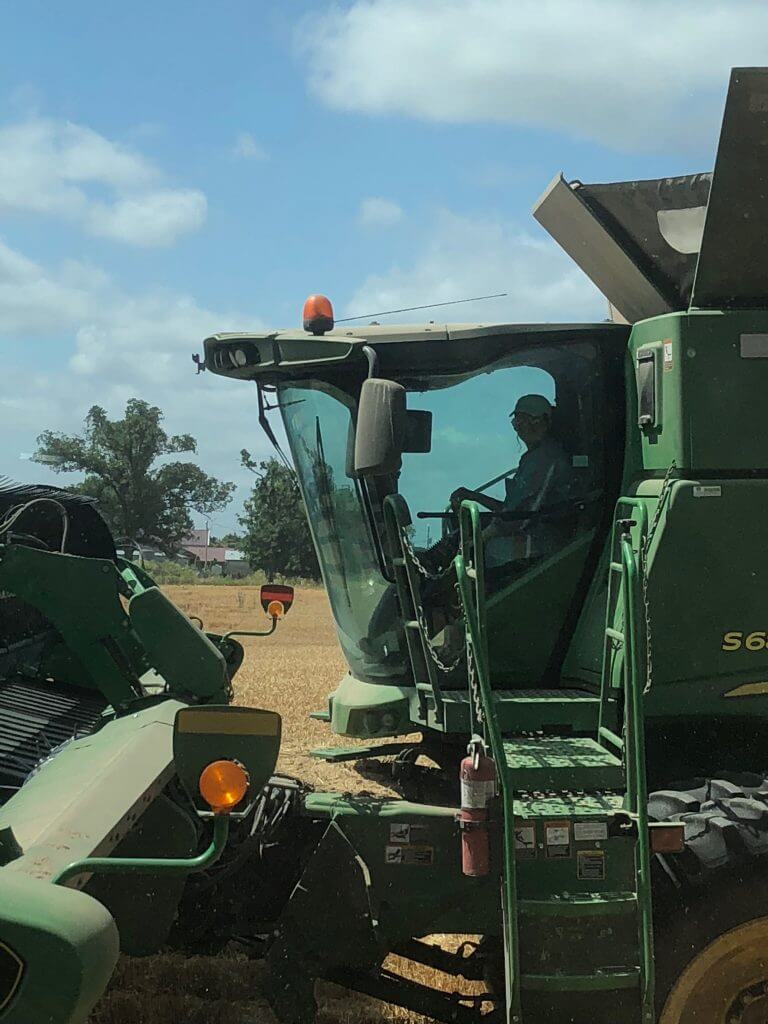 The finishing touch on this spot was the custom music track that our Producer Ben commissioned from his childhood friend Dalton "Doc" O'Conner. Doc was able to give us an easy-going, sentimental track that felt richer than the typical canned music that accompanies most commercials. Double Jump team members actually wake up with it stuck in their heads from time to time. Maybe it's the farm life calling to us to trade in our cameras for those harvesters. You can (and should) check out Doc's studio here!
We're more accustomed to late nights in window-less edit bays than we are to sunrises in wide open fields, so the 3 AM call time was a mild shock to our systems. Nevertheless, it was worth it to capture that beautiful ascending light over the Missouri countryside. We're happy to help a great company like Biovante, and in so doing support the hard-working farmers across the country that sustain us.